Monitor your Finances: Keeping a Diary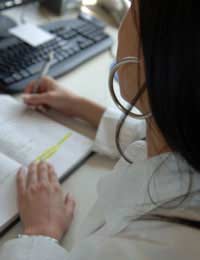 Keeping a spending diary could help you manage your finances and get a clearer picture of where your money goes. Additionally, analysing when, how and why you spend money could enable you to break spending habits and pinpoint shopping triggers.
The benefits of Keeping a Spending Diary
It is likely that having to write down everything you spend will trigger you to really consider purchases before you make them. You'll probably save some money before you even start trying.
Try tracking dates, circumstances and feelings surrounding spending. You may find links between spending when you feel bored and down and identifying these links is the first step in breaking them.
Starting a spending diary is a good step towards both creating a budget and sticking to one. You will be able to see where you need to cut back and where you're overspending, as well as track where you are managing to cut down on your spending.
Using a spending diary is an excellent method of money management and feeling in control of your finances should reduce stress and money worries.
How to Keep a Spending Diary
There are many different ways to keep a spending diary and it's a case of finding out what works best for you. For some people, filling in a notepad throughout the day will drive them insane. Others will find it impossible to remember anything they have spent by the end of the day.
One approach to keeping a spending diary is the old-fashioned way – get a notebook and a pen or pencil and take them everywhere with you! Every time you spend any money at all, jot it down in the notebook. It's absolutely essential that you record even small amounts as these are often the areas that build up and have the biggest impact on your finances. For example, make sure you're not tempted to miss out the odd coffee in the morning or that magazine for the train on the way home.
For the more techy money savers there is also the option of tracking spending using finance management software or a simple Excel spreadsheet. You could either collect receipts throughout the day and fill in the spreadsheet in the evening, or you could use a trusty notebook and fill it in daily or weekly.
Many also use internet forums as a kind of spending diary. Many people are trying to save money and there are numerous internet forums dedicated to the pursuit. They can be an excellent source of support and inspiration. People find that reading others' spending habits and posting their own enables them to shave even more off what they spend. You'll get ideas from other people's diaries and posts and be able to help others save more by making suggestions on how they can further cut their budgets.
Organising your Spending Diary
Just writing down everything you spend could pretty soon get fairly haphazard and end up not being readable or useful. It's up to you how you organise the diary but here are a few ideas:
Possible columns include:
Date
Time
Item description
Amount
Method of payment
Separate columns for particular items, for example groceries, eating out, magazines etc.
You might also like...