Reclaiming Credit Card Charges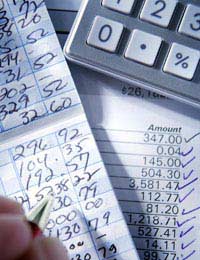 Credit card charges can add up to serious amounts of money and for those already in debt they can cause serious problems. The recent drive for consumers to reclaim bank charges has been well-documented. However, more and more people are waking up to the fact that bank charges are not the only unfair fees they can reclaim – many are now demanding the money they have been overcharged by credit card companies back as well.
The reasons for being able to claim back credit card charges are the same as being able to reclaim bank charges. The Unfair Terms in Consumer Contract Regulations state that the charges must be in line with what the situation has cost the credit card company. The Office of Fair Trading also ruled in 2006 that credit card companies should not charge fees any higher that £12. Previously charges had been as high as £35.
While the situation regarding reclaiming bank charges is on hold (in terms of judgements – not actually getting the claim ball rolling), reclaiming credit card charges isn't.
What do Credit Card Companies Charge for?
Credit card companies will charge consumers money for:
Late payment
Going over the agreed credit card limit
Bounced payments
You will find more information on how to avoid these fees in our article 'Avoiding Credit Card Charges'.
Steps to Reclaim Credit Card Charges
Find out how much money you are owed: You can reclaim credit card charges from up to six years ago. If you don't have the financial information yourself, your credit card provider is obliged to give you information on all the charges you have paid in this time within 40 days. Credit card companies can charge up to £10 for this and most do (of course!).
Write a letter: Write to the credit card company requesting a refund for the unfair charges. Luckily these letters are easy to put together because there are numerous templates you can download and use online.
The credit card company's response:The bank must respond within two weeks. If you are lucky they will agree to repay the charges so you can await the cheque. A full refund would be the difference between what you were charged and the £12 ruled by the Office of Fair Trading.
You may also be offered some of the money, but not all of it. Only you can decide if it's worth cutting your losses or fighting on for a full refund.
Worst case (and most likely) scenario is that your credit card company will refuse to pay the charges. Credit card companies will do what they can to say that the charges were stated in the contract or that they have not acted unfairly etc. etc. If you have been charged more than £12 for a credit card charge, stick to your guns. The credit card company may also say that reclaiming charges is on hold. This is only for bank charges, not credit card charges – don't let them fob you off.
Next steps: If you still have no joy, it is time to threaten legal action. Again those handy templates are online! At this stage some credit card companies will offer a settlement.
This is where things end for most credit card charge reclaimers but if the credit card company are being stubborn, the next step is taking them to the Small Claims Court, or going to the Financial Ombudsman.
Although the Small Claims Court can be a faster route, it's usually more advisable for consumers to go to the Financial Ombudsman, especially as it is free.
You might also like...