Credit Card Reward Schemes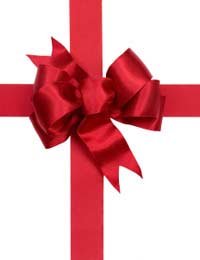 We all know that credit cards can be a useful and convenient way to pay for goods. Most of us are also well aware that if not managed properly credit cards can lead to debt problems. However, on the other hand, credit card reward schemes mean that using credit cards can actually mean money savings.
It can't be stressed enough that credit card reward schemes do not necessarily mean getting something for nothing. Credit cards should always be used very carefully and users should be fully aware of any small print.
How do credit card reward schemes work?
Credit card reward schemes work in a very similar way to other loyalty schemes, such as supermarket loyalty cards. Basically, when you spend money on a particular credit card you'll be rewarded either with points or cashback.
If you get points through a credit card reward scheme, you can often exchange them for various goods such as 'free' gifts, holidays or flights.
Credit card reward schemes that offer cashback will usually pay an amount of money into a credit card user's bank account regularly.
Generating rewards with credit cards
To collect points or receive cashback through a credit card reward scheme you'll need to use the credit card to pay for goods and services. Some credit card companies run promotions or have deals with certain companies so that if you use your card there you'll get extra reward points or cashback.
Credit card transactions such as balance transfers don't usually rack up any points.
How to use a credit card reward scheme (and how not to)
If you carry a debt on your credit card, the interest you'll be charged will heavily outweigh any money you save. To make the most of credit card reward schemes, the credit card balance must be paid off in full each month.
To gain the maximum amount of credit card reward points, it's advisable to pay for everything you'd normally buy anyway with the credit card. This might include, for example, grocery shopping, clothes, bills…pretty much anything that you'd usually pay for by cash, debit or cheque. Some people even pay their rent or mortgage with a credit card to get reward points or money back!
Choosing a credit card reward scheme
There are loads of credit card reward schemes on offer now as they are a good way for credit card companies to sign more people up.The one you choose will depend on your own lifestyle. For example, if you travel a lot, a credit card reward scheme that offers airmiles or travel gifts could be ideal for you.
However, for others, cashback may be the best option – after all you can spend money wherever you like, whereas there are often restrictions on points spending. Furthermore, will you ever get around to spending the points anyway? Research by Morgan Stanley Consumer Banking found that only a third of credit cardholders with a loyalty scheme card redeem points or miles that they have earned within three months.
You might also like...