Quick Guide to Local Exchange Trading Schemes (LETS)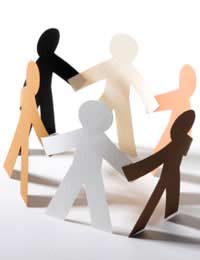 You may have seen advertisements, forum posts or comments pertaining to 'LETS', but don't necessarily understand exactly what LETS is, or how LETS work. This article takes you through the fundamental basics of this LETS – or Local Exchange Trading Schemes / Systems – and how you can save money by becoming an active member of this community.
What Exactly is LETS
Local Exchange Trading Schemes are community-based networks that 'trade' on a mutual benefit basis. Instead of relying on normal sterling currency to pay for services, the Local Exchange Trading Scheme uses it's own form of 'mutual credit' that can be exchanged throughout the community. In essence, services are offered and payment is made via community 'credits' instead of sterling currency, which can be exchanged for services from others within the scheme. For instance, a bookkeeper may offer regular services and earn credits to 'pay' for another scheme member to do their weekly laundry.
Services can be as diverse as the people partaking in LETS – from childminding, domestic work, food shops and even dog walking to hiring of tools, manual labour or skilled craftsmanship. The possibilities are endless.
Who Can Get Involved in LETS?
This means that these community schemes are much more accessible and are generally open to anyone that wants to be involved, as everyone has something to offer – whether they're young or old, living on a low budget or financially secure, skilled or unskilled, able-bodied or with a disability.
As a grassroots initiative, LETS are not just individual-based schemes – they can work efficiently for voluntary groups, community groups and local clubs, housing co-operatives and even small local businesses.
The Benefits of LETS
Local Exchange Trading Schemes are beneficial in a number of ways. For those who wish to save their 'normal' sterling currency, it offers a great way to access services that might otherwise prove too expensive or hard to access. It also brings communities closer together, as community members become aware of and interested in the pool of talent and resources so close to home. This is especially important in an age where tight-knit communities seem to be a fast-disappearing phenomenon.
Who Runs LETS?
The way your nearest LETS is run is entirely dependent on who is running it – however, most schemes adhere to a democratic and co-operative LETS model that was introduced into Britain by LETSLINK UK around 1991. Voluntary organisers may get a LETS off the ground and make sure that it is adequately developed to be workable in the community.
The local currency is decided on a community by community basis, with many members choosing to count time as a standard, equal value amongst service providers. Again, this may not always be the case and depends on the community that is running the scheme.
How Do I Join LETS?
You may already unknowingly have a LETS running in your area. Your first port of call is to check the Internet – simply entering your location or nearest biggest town and 'LETS' will likely answer your question. Other groups such as Freecycle and community networks also tend to have members that will help you to get in touch or link up.
You should also check your community notice boards, or get in touch with your local council, as they may have more information to hand to help you get started with your local LETS group.
You might also like...