Reclaiming Bank Charges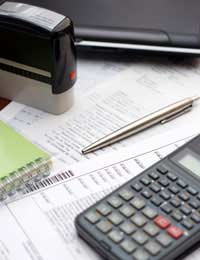 In recent years, UK banks have witnessed a massive consumer backlash as thousands of customers have been reclaiming large amounts of money in unfair bank charges.
Some individuals have been charged up to £40 by their bank, every time they go over their agreed limit. So, essentially, if they accidentally go £5 overdrawn, that could cost them £40. For people who have financial difficulties the bank charges can very quickly add up to a serious amount of money.
This article will look at why people are reclaiming bank charges and how to reclaim your own money back if you feel you have paid it unfairly.
Why can people reclaim bank charges?
The reason people can and do reclaim bank charges is to do with how high the bank charges are, not that they exist at all. The law does currently state that banks are within their rights to charge these fines (watch this space on that issue!). However, it also states that the charges must be in line with what the situation has cost the bank. The specific piece of law in question is the Unfair Terms in Consumer Contract Regulations.
Clearly, this knowledge has raised hackles in many quarters. People have been outraged at being charged £40 for a £1 overdraw, especially when all that happens at the bank is usually than an automatically generated letter is sent out advising the unlucky recipient of the charge. How could this cost £40?
Banks' responses have been that banks are exempt from the Unfair Terms in Consumer Contract Regulations. This was discredited by a judge in April 2008. The next step in changing the situation is deciding whether bank charges are unfair in themselves. A definitive legal answer is currently being awaited.
Reclaiming bank charges
These are the steps you'll need to take to reclaim any bank charges you may be owed:
Work out what you're owed. Go through all statements and highlight any excessive charges. If you don't have old statements, your bank must send details of any charges over the last six years on request under Data Protection Act. There are many templates online which you can use to request this information. They are not obliged to send statements, only charges.
Write to the bank. Once you have this information, write to the bank to reclaim the charges. There are again numerous templates online for this stage. Keep copies of all letters and record all correspondence, including phone calls.
Await a reply. The bank should reply within two weeks. If not, keep chasing by phone and letter. Banks are increasingly telling customers they are not entitled to reclaim charges. Be persistent. The bank may also offer a partial refund. It's up to you whether you accept this but waiting can really pay off.
Legal action. The next step in reclaiming bank charges is court proceedings. The options are going to the County Court in person or using the online Money Claims service. If you take court action you'll have to pay the cost of starting a claim. This could be between £30 and £120. However, if your claim is less that £5,000 you will not have to pay the bank's legal charges. It is unlikely most claims will make it to the small claims court anyway.
Wait. At this point, the bank is likely to offer a settlement. If they do not respond within 14 days the consumer wins by default.
The other unlikely outcome is that the bank will launch a defence to go to court. Only two cases of reclaiming bank charges have actually gone to court. Fill in the court allocation questionnaire and return it back – the bank is hoping you will back down.
If you receive a court date for the case contact Consumer Action who can advise in detail.

You might also like...