How Safe are your Savings?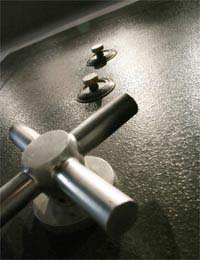 With the credit crunch and the current problems facing global and UK banks and other financial institutions, many consumers are worried about whether their savings are actually safe anymore.
With financial institutions such as Northern Rock and the Bradford and Bingley being bailed out by the government, it's easy to see why people are worried about their savings and investments. However, consumers should not panic. On the whole most people's money is safe. We'll look at why and how you can give yourself even more peace of mind about your savings while the economy is in turmoil.
The Financial Services Compensation Scheme
Firstly all major banks are regulated by the Financial Services Authority. Because of this your savings are protected by the Financial Services Compensation Scheme up to the value of £35,000. There are also suggestions and predictions that this guaranteed amount will soon be upped to £50,000.
However, Gordon Brown has denied that the government will ever agree to guarantee all savings, no matter what the amount.
It's also important to be aware of savings, for example Christmas clubs and the like. Farepak recently went bust, leaving thousands of people out of pocket. If the organisation isn't regulated by the FSA, your savings won't be protected.
Credit crunch survival: Spreading savings around
As we have said above savings in regulated banks and financial institutions will be covered for up to £35,000 per person. So, even if you have more than one account with a bank, you would only be covered for £35,000. So, experts are advising that consumers with savings of over £35,000 spread their savings around between different banks and building societies.
However, this isn't quite as simple as it sounds. Some banks operate under the same umbrella organisation so in essence they would qualify as the same institution and you would only be eligible for the first £35,000 of your savings, even if you thought you were banking with two separate organisations.
The most reliable way to find out which banks are related is through the Financial Services Authority. Then ensure that you have no more than £35,000 invested with any one bank or financial institution.
Which banks will go bust?
As the credit crunch has worsened there has been much unhelpful but understandable speculation regarding which banks will be the next to go bust. The problem with this is that if consumer confidence is undermined and everyone tries to withdraw their money (as we saw with the Northern Rock crisis) this could actually bring about a bank's collapse.
It is also obvious from government moves to nationalise banks that the last thing they want is to see banks collapse and that will try to do all they can to prevent this.
As rumours are on the increase, it's best to wait for an official announcement before panicking.
Finding the best savings rates
In the current credit crunch climate savers will also want to ensure they're getting the most return on their savings as well as keeping them as safe as possible.
The good news is that savings rates are very competitive at the moment as banks and building societies try to reassure and secure new and ongoing customers. Shop around for savings deals and if you see a better one don't be afraid to jump. However, at the same time make sure that you have no more than £35,000 saved with any one institution, taking into account umbrella banking organisations.
Keep your eye on the financial news as the situation is constantly changing at the moment.
You might also like...