How to Save on your Water Bill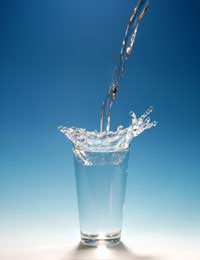 Water bills are either charged according to how much water you actually use, or according to where you live. In this article we'll look at how you can make savings on your water bill, however it is charged.
How Water Bills Work
As we have outlined above – your water charges will either be metered or unmetered. If you have a meter in your home it will be checked every few months and you will be charged per cubic metre.
However, if you don't have a water meter installed you will be charged a flat rate, however much water you use. The amount you'll pay is based on the rateable value of your home, or your council tax band if you live in Scotland.
Will a Water Meter Save me Money?
For many people the answer is yes – installing a water meter will bring their water bill down. In England and Wales having a water meter installed is free too. However, it's worth doing some calculations to work out whether you would in fact end up saving money on your water bill if a meter was installed.
An online comparison service such as Uswitch could help you work this out with one of its tailored questionnaires. Your water company will also be able to advise you on whether you could save money with a water meter.
According to experts, if there are less people than bedrooms in your home, a water meter will probably save you money on your water bill. For example, if there are two of you sharing a four-bedroomed house and you pay a fixed bill, having a water meter installed could make you some savings.
Saving Water, Saving Money
Once a water meter is installed it's more important than ever to watch your water usage. Saving water is also better for the environment. Here are some tips on saving water so that your water bill shrinks:
Fix dripping taps. Dripping taps can waste tens of litres of water everyday. While you have dripping taps you will be throwing money down the drain (literally!) instead of saving it.
Check the water efficiency rate of new appliances that you buy. This includes dishwashers and washing machines, for example. Designers of products such as these are bearing water-saving issues in mind more than ever. The more efficient the items, the greater the savings you stand to make.
Stop the tap while you brush your teeth, wash your face etc. Lots of water gets wasted by allowing the water to run for no reason.
On the whole showers use more water than baths. If you're saving money (and water) opt for a shower and save baths as a luxury.
Spend less time in the shower. Power showers use the same amount of water as baths, but you'll make a saving if you limit the amount of time you spend in the shower.
Research water-saving gadgets. There are many water-saving devices on the market. These include water-saving shower heads; tap flow restrictors; hose adaptors; toilet cistern devices that mean less water is wasted through flushes; and garden water butts.
You might also like...
On saving water, saving money, it states that 'on the whole showers use MORE water than baths. Surely it should be less water?
Kirsty
- 12-Aug-15 @ 2:55 PM