Planning an Affordable Holiday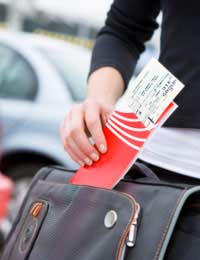 Just because you're on a budget, doesn't mean you can't take a holiday. There are many holiday savings to be made and booking an affordable break is all about the planning.
Timing
Generally speaking, the best way to make the most savings on the cost of holidays is either planning and booking a long time ahead or just booking something at the very last minute and going straight away.
If you're planning ahead experts suggest booking your holiday up to a year in advance. Travel businesses will offer savings for early bookers so that they know they have places filled. Similarly the cheapest rooms, flights and seats are usually only available when they are first released – budget-conscious holiday makers snap them up quickly.
At the other end of the spectrum booking late can also make you significant savings. Holiday businesses want to be fully booked so will often sell off any remaining seats and rooms to last minute holiday-makers. Late holiday deals can be found right up to the day of departure so be ready to go and have your holidays from work booked.
Another matter of timing is the time that you travel. If you're willing to take the red-eye flight overnight, or travel on a late night ferry, this will be a lot cheaper than daytime services. However, be aware that red-eye flights and the like can really take it out of you. You'll need to weigh up whether the tiredness is worth or if it will detract from your enjoyment of the holiday.
Time of Year
If at all possible try planning your holiday so that you can avoid peak times, such as June, July and August and the summer holidays. Most people will be planning their holidays for these periods and holiday companies know that so they charge a premium fee.
Outside these peak times, you'll get a lot more for your budget.
Be Flexible
Be flexible with your planning. If you have booked a week off work but aren't fussy about where you want to go or exactly when, you can make some excellent savings by just going with the flow.
You can often go into a travel agent, or use an online search and just type in your budget and a rough guide to dates and you'll be presented with your options.
In a similar vein you can get posh hotel rooms for a budget price using the 'lucky dip' type offers that many websites offer. Type in the city and area where you are staying and you'll be offered a four or five star hotel for a budget hotel price. However, you'll only find out exactly which hotel it is after you have booked. This way you can have a little luxury and make savings.
Package Deals
When you're planning a holiday there's often loads to book and sort out such as flights, hotels, transfers, day trips…the list goes on. You can spend hours searching for the best savings and the best ways to get the most for your budget. However, a package deal can actually be a much cheaper option. It could be worth making some comparisons.
You might also like...