Cheap Dates: Dating on a Budget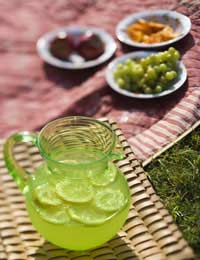 The dating game can be an expensive business. However, just because you're on a budget it doesn't mean you have to give up on romance. Whether you're in a long-term relationship and looking to save some money or you've just started seeing someone new, this article should give you some ideas for cheap, fun date ideas.
Cheap Date Ideas
Picnic: Instead of eating lunch out in a busy and expensive restaurant, why not try a cheaper and more romantic option – a picnic for two. Go to the beach or a park or other picturesque place. If it's wet or cold, you could even have an indoor picnic. Prepare your loved one's favourite foods as a surprise or prepare everything together.
Walks: If you're looking for cheap dating ideas, you won't find any much cheaper than going for a walk. There are loads of places to go such as beaches and conservation trails. If you run out of ideas you'll find plenty of ideas for walking routes online and in books. Through walking you'll have a good chance to chat and get to know each other, without spending any money at all. If the budget can stretch to it you could always stop off for a drink or a bag of chips.
Candlelit meal: Meals out in fancy restaurants are probably off the menu if you're dating on a budget. However, for just a little money and creativity you could have a restaurant-quality meal at home. Think about your favourite restaurant food and make a date of recreating one at home. Shop and cook together and get dressed up to make it feel special.
Eating out: You should still be able to afford to eat out every now and then when you're dating on a budget. Many pubs and restaurants have cheap 2 for 1 for money off deals so take advantage of these for a dating treat that's within budget. To save even more money, think about going out for lunch instead of an evening meal. Lunch deals are often even cheaper.
Museums: We are lucky in the UK that entry to many museums and galleries is free, so what better idea for cheap dating? Most towns have at least one gallery or museum and if you go to the nearest city, there'll probably be a few, Save enough money for a coffee afterwards to chat about the exhibitions.
Movies on a budget: Watching films is a dating classic. However, going to the cinema is not cheap these days. Save money by taking advantage of cinema deals such as Orange Wednesdays where two people can go to the cinema for the price on one on a Wednesday.
There are often events which mean you can see films for free or very cheap as well, before they are officially released. Scout around cinema website for any deals they have.
Finding Budget Date Ideas
Look in local newspapers for free or cheap public events
Collect vouchers and discount codes to use on cheap dates
Ask friends for cheap dating ideas
Take it in turns to come up with the idea for the next date. You could even set yourselves a budget which the date has to cost under if you're both trying to save money.
You might also like...