Starting a Small Business as an Extra Income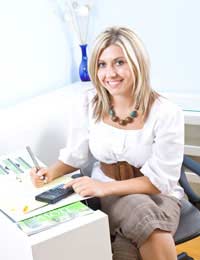 Starting a small business can be a way to earn some extra income or indeed be your own boss full-time. However, it's important to know what's involved in running a small business and consider whether it's really for you.
Although starting a small business brings with it many commitments and responsibilities, don't be put off altogether – thousands of people start small businesses every year and many are very successful. Additionally a lot of people genuinely enjoy being business owners and entrepreneurs.
Small Business Issues
There are some basics that must be borne in mind by any potential small business owner, especially those who are planning to give up paid employment to pursue being an entrepreneur. Consider:
Do you need extra money to start your business? Where will you find it?
Will you need premises for your small business?
Will the business generate an income for you? If not can you survive financially?
Will you need to employ staff to make your business work?
Do you want to be a business person? Will running a business take you away from the tasks that you actually enjoy?
Money Matters
Many people start a small business in order to make some extra income. However, as the saying goes, sometimes you have to speculate to accumulate and business finance is an area where many would-be small-business owners come unstuck.
Some small businesses require little or no financial outlay and have few overheads. However, others need financial input for things such as stock, staff and premises. Without the required finances in place few businesses will survive and cash flow can be a serious problem for many small businesses.
Visit a local Business Link office or other small business service to find out about any financial help available in your area for small businesses. You may be eligible for a range of grants and loans.
Other sources of finance include bank loans, borrowing from friends and family and private investment.
Do remember though, as we have said above, not all small businesses need a financial investment. Consider, for example, a small web design business. All that is needed initially really is a computer and an Internet connection.
Help and Support
There is a wide range of support and advice available for those starting a small business. As well as government support, you are likely to get a good deal of support from other entrepreneurs and small business owners. Look out for
networking event
s in your area and online groups where small business owners can swap ideas and knowledge, as well as win new business.
Taxing Issues
Remember that even if you don't run a small business full-time and you remain employed you must still declare small business income to the Inland Revenue.
Many small business owners start out as self-employed. This is the simplest business structure. However, it's possible that your small business will have a different structure such as:
A limited company
A partnership
A franchise
The structure of your business will affect everything from profit to tax so it is essential to research this issue in detail.
Starting a small business can be a fairly straightforward affair but in order to help things run smoothly and to give your business the best chance of success it's important to plan and research thoroughly.
You might also like...