Make Money With Survey Websites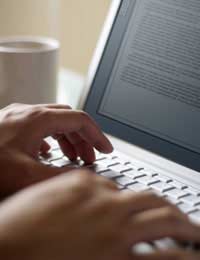 If you're looking for an easy way to earn a respectable sum of extra money, then completing online surveys, or being part of an online 'focus group' could see you earning potentially hundreds of pounds a year.
What Is An Online Survey?
Online surveys, paid reviews or focus groups are all ways in which companies and business are able to undertake important and relevant market research. Usually you will be paid for answering questions, reviewing products or just giving your opinion - it's that easy!
The surveys and product reviews can cover just about anything that you're willing to try, from deeply personal questions about personal habits through to questions about mundane day-to-day activities.
Online surveys are generally open to anyone that is willing to take part, although in some cases, the company may stipulate their target audience and require surveys from a specific demographic only. The main objective is to collect as much feedback and relevant data from a broad range of people to enhance or develop the company's products, services and advertising and marketing strategies.
Taking part is easy; once you sign up to the survey website you will be sent through surveys or product reviews to complete as required. The frequency of the surveys can vary, so signing up to one site only may mean that you can have a lengthy periods of time between surveys.
How Much Will I Earn?
The first thing to remember is that you should never join a survey site that requires a payment from you in order to register. You shouldn't have to pay a penny to join a good quality survey site, and to maximise your earnings it's worth signing up to a few different sites – this way, you're more likely to earn regularly from your surveys. Check online and do a little research beforehand to find reputable sites.
Payments from sites can vary – you could earn a few pence per survey, up to as much as £5. It is entirely possible to earn £200 in a year from completing online surveys, if you are prepared to participate regularly.
How Will I Be Paid?
You can either earn cash from completing the surveys, or vouchers to high street stores, restaurants or similar. The vouchers can be sent through on a per survey basis, whereas when receiving cash for surveys, the participant is usually paid via a secure third party gateway, such as PayPal. Cash payments can usually only be drawn from the account once a payment threshold has been reached.One prudent piece of advice is to withdraw your earnings from your 'balance' as soon as it has reached the payment threshold. This is because if the company or website disappears or shuts down, your hard earned cash will disappear with it. Even with reputable websites, it's still a good idea to withdraw your money as soon as possible, as the Internet can be fickle and there are no iron-clad guarantees!
Above all, if you're keen to take part in online surveys to make some extra money, all you'll need is an Internet connection, an email address with a good spam filter, and lots of patience!
You might also like...