Home Renovations on a Budget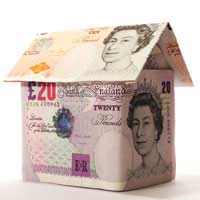 In the current financial climate many people are resigning themselves to staying in their homes for the time being, rather than selling their current home at a loss or buying in an unstable market.
If you plan to stay in your home for the foreseeable future you'll want to make sure it's a pleasant, cosy and attractive place to be.
Others may want to renovate a home to sell, but prefer to do the renovations on a tight budget.
Even when finances are scarce, you can still make small (or sometimes large) renovations to your home whilst still staying within budget.
Decorating
A lick of paint can do wonders for the look of your home. Low budget decorating can modernise your house and make it feel more homely in an instant.
Colour: The colour of the décor can really make or break the look of your home. Choosing the wrong colours can make your home seem darker, smaller and more old-fashioned than it really is. Use fresh colours. Consider a 'pop' of bright colour on one wall while keeping the rest neutral.
Floors: An old or threadbare carpet can look shabby and depressing. However, if you're watching your finances, it's unlikely you can afford a new carpet or flooring. Try working with what you have for the time being. A bright, funky rug can hide a multitude of sins as well as cheering a room up. If you have wood floors under your carpet, hire a sander for a day and strip and varnish them. You could also paint them a dramatic colour. Wood floors will revamp your room straight away.
DIY Renovating
If you have grander ideas about renovating your home, you'll have to be a little more practical, or at least know someone who is. When it comes to jobs such as fitting kitchens and bathrooms in your home you could end up costing yourself more money in the long run if these jobs aren't done correctly.
If you feel confident though (and it is safe), doing your own home renovations such as plumbing, wiring, kitchen and bathroom fitting can save an absolute fortune, as labour costs for professional contractors are not cheap.
If you know someone who is a dab hand at DIY you may be able to work with them on renovating your home in return for 'mates rates' or a bartering of skills. For example, they could help you fit a new kitchen (and teach you some skills along the way) and in return you could clean their home, do their taxes or teach them to play guitar for free, for example.
If you are serious about renovating your home on a budget yourself, it could pay to look into evening classes. Courses run in areas such as plumbing, painting and decorating and electrical areas. They shouldn't dent your finances too much either as they are usually reasonably priced.
Finishing Touches
Small touches can also brighten up your home without you really changing much. Here are a few tips:
Use throws, cushions, slips and quilts to brighten up furniture and hide any imperfections. Check out shops such as IKEA for cheap, modern accessories.
Look in charity shops and at tips and car boot sales for discarded furniture that could be renovated.
Invest in storage solutions to keep your home tidy. A mess-free home will always look more inviting than a disorganised one.
De-clutter to prevent the house looking untidy and getting dusty.

You might also like...