What are Cashback Sites?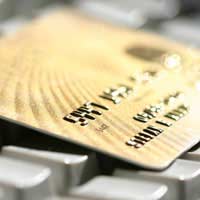 Did you know that you can actually make money by spending money? The growing number of online cashback websites that are springing up actually enable you to do this.
Cashback sites actually pay shoppers a small amount for every transaction that they make. In this article we'll look at how cashback sites work and how you can make the most of the money-making opportunities that they offer.
How do cashback sites work?
All cashback sites work by providing traffic to various online retailers. Everytime the internet retailers receive a click-through or make a sale they pay a small commission fee to the cashback site.
Some cashback sites halve this commission fee with shoppers who buy via their site. Other cashback sites give the whole commission fee to shoppers and make money themselves by charging a one-off admin feel to either users or sellers or both.
If you are going to be shopping online anyway - as many people do these days – why not make some money while you're doing it?
What can you buy through cashback sites?
There are literally thousands of products available to buy through cashback sites. Popular products include:
Clothes
Supermarket shopping
Insurance
Contact lenses
Mobile phone products
Credit cards
Many major retailers can be accessed via cashback sites. These include:
Asda
Dixons
Apple
John Lewis
Argos
B&Q
Marks & Spencer
Debenhams
Tesco
How much can you make using cashback sites?
The amounts you can make vary according to individual products and the cashback site that you use. However, shrewd cashback site users can realistically make hundreds of pounds a year.
The amounts you can earn on individual transactions through cashback sites can be as little as one per cent of the price of the product you're buying up to as much as 25 per cent.
Some cashback sites charge an initial sign up fee of up to £10, while others charge an annual fee of around £5. At the same time, other cashback sites offer a welcome payment of between £2.50 and £10.
It's worth bearing in mind that cashback sites don't usually release any earnings until a certain threshold has been reached – often around £25 to £50. When this threshold has been reached though you'll usually be paid by cheque or straight into your bank.
Smart shopping using cashback sites
Make sure you are using cashback sites to make and save you money.
Crucially, you should still be looking out for the best deal. Choose your products carefully, look for value for money and quality. Only when you have found the best product for your needs should you start looking at cashback sites. If you go for the biggest payout and get an unsuitable product you are likely to have lost out regardless of the cashback revenue.
Go for quality not quantity when it comes to cashback sites. Look for a few sites – one or two perhaps – that provide access to retail goods that you regularly buy online or some major purchases you need to make. Bank accounts, credit cards and utilities sign-ups usually pay out well. If you spread your purchases across too many sites you may never reach the pay-out thresholds.
You might also like...