How to Lose Weight on a Budget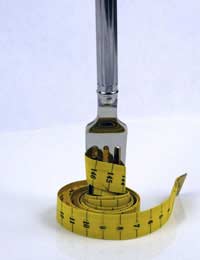 Some people worry that they won't be able to afford to lose weight and stick to a financial budget at the same time. However, this isn't true and, in fact, choosing foods for health is often cheaper than eating processed convenience foods. This article will look at ways to maintain a healthy lifestyle and achieve a steady weight loss whilst on a budget.
Eating for Health
Many foods which form the basis of a low fat diet are actually very cheap. For example: pasta, potatoes, rice and cous cous are all healthy, very low fat and well within most budgets. They are also extremely versatile and can be combined with various other low fat ingredients to form the basis of lunches, dinners, mains and side dishes. Having a versatile diet is essential for maintaining weight loss as boredom often means bad habits.
Seasonal Eating
Those who are eating with health and weight loss in mind will doubtless want to incorporate lots of fruit and vegetables into their diet. Many people are under the impression that fruit and vegetables are expensive. They certainly don't have to be and they are essential for a healthy lifestyle.
Choose fruits and vegetables that are in season. They will be much cheaper and usually at their tastiest too. Also, consider shopping in markets and greengrocers for budget-friendly deals on fruit and veg. Supermarkets often have competitive offers too so it pays to shop around.
Fruit and veg doesn't have to be confined to fresh produce. Frozen and tinned vegetables and fruit can do just as well when produce is out of season.
Cooking from Scratch
Whether you're watching what you eat because you want to lose weight or are just trying to be more health conscious, cooking from scratch is the best way to ensure you know what you're eating.
Cooking from scratch is also much more budget friendly. You can often easily cook four home-made meals for the price of one ready meal. If you rely on ready meals regularly because you have a hectic lifestyle, do some batch cooking from scratch and then freeze individual portions for nights when you just can't be bothered to cook. You can buy individual tubs which are ideal for freezing portions from batch cooking from many pound shops.
Ideal meals to batch cook and freeze include spaghetti bolognese sauce, chilli, curry, soup and more. You can even make sandwiches in advance and then take them out of the freezer before work. Shop-bought mayonnaise-laden sarnies are not good for weight loss!
Storecupboard Staples
Eating healthily and maintaining weight loss means a lifestyle change. It pays to stock cupboards, fridges and freezers with foods that are both budget and diet friendly. Occasional treats are best bought on a one-off basis, rather than stored in the house.
Here are some ideas for storecupboard staples. Whether you need to cook a meal from scratch at short notice or you fancy a snack, these items will ensure there is something on hand and you won't be tempted to reach for fat and calorie-lade foods that will sabotage your health and weight loss.
Canned beans are low fat, versatile and high in protein, which is recommended for weight loss.
Canned tuna is cheap, nutritious and ideal for quick sandwiches and pasta salads.
Passatta and tinned tomatoes form the basis of loads of healthy dishes such as soup, chilli, pasta sauces and more.
Eggs are low fat and high in protein. Great for a quick omelette or frittata.
Poultry such as chicken and turkey is lower in fat than other meats. Choose the leanest cuts and freeze individual portions. Cook without fat.
Dried pasta and rice can mean a meal in ten minutes and they last for ages, Learn to cook risottos, bakes and various low fat pasta sauces.
Air-popped popcorn and yoghurts make ideal low calorie snacks.
You might also like...