About Our Site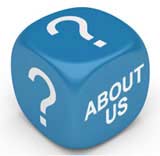 LowBudgetLiving was formed to offer a unique reference point on great advice on saving money and living for less.
Even before the advent of the current economic downturn, we at LowBudgetLiving were working towards providing a site packed with comprehensive advice on saving money. Whether you're on a tight budget, or your conscience tells you to be spending less, LowBudgetLiving is a unique reference point with easy to follow tips on how to live life on a small budget.
The articles and features crammed into LowBudgetLiving cover a multitude of budget-saving topics. If you're looking for advice on how to effectively downsize to save money, you can find well-written and informative content right here. Or perhaps you're looking for ways to make a little extra money on the side, make your modest shopping budget go further, or even do some economical socialising, entertaining or holidaying. Whatever your low budget needs, the likelihood is that we've covered it at LowBudgetLiving.
Our writers that are keen to divulge their experience and interest in money saving tips, have written our articles providing you with up to date and relevant information. Our articles are aimed at UK readers, making LowBudgetLiving the ultimate UK resource for those either through choice or circumstance who are living on a shoestring budget.
If by chance you can't find what you're looking for here, why not contact us and ask us a question? Or alternatively you can register for our free monthly newsletter for extra tips and money-saving advice

Related Articles in the 'Site Information' Category...